Holbra Chica raises her score to EX-91!
The fabulous GOLD CHIP dtr Holbra Chica recently raised her score to EX-91-NL as a 6yr. Old! She got EX-91 for her frame, EX-93 for Dairy Strength, EX-91 for her Udder and VG-89 for her Feed & Legs. This Gold Chip daughter was recently shown at the Laren Show where she made it to the finals and was also 3rd in class @ HHH-Show '14, Res. 2-Yr Old Champion Lochem '15 and Sr. Champion Laren '17. Chica goes back on the Golden Oaks Mark Prudence EX-95-USA family and is a maternal sister to Holbra Sana VG-89-NL, the dam to the popular bulls: Rodanas, Sandor, Elysium and Sansire. This branch of the Prudence family produced a lot of VG-88 2yr. Olds the past year!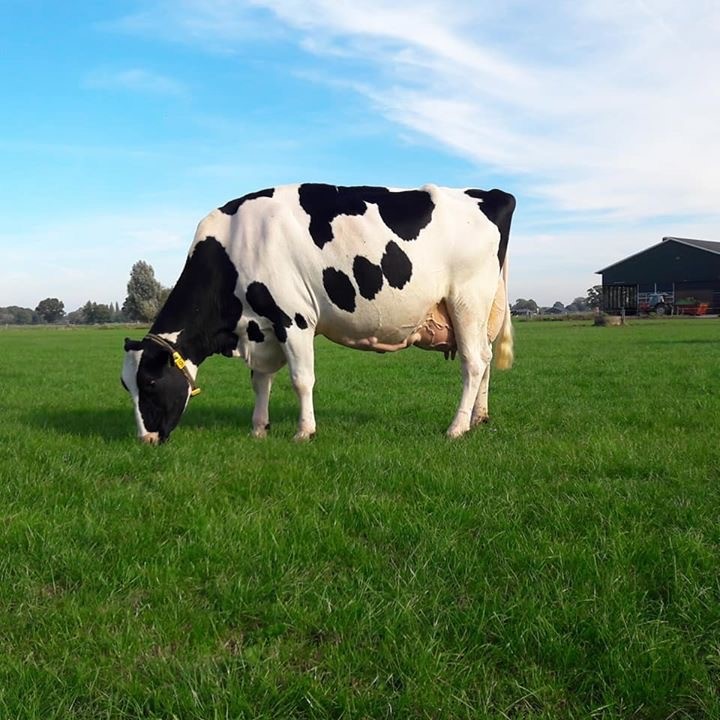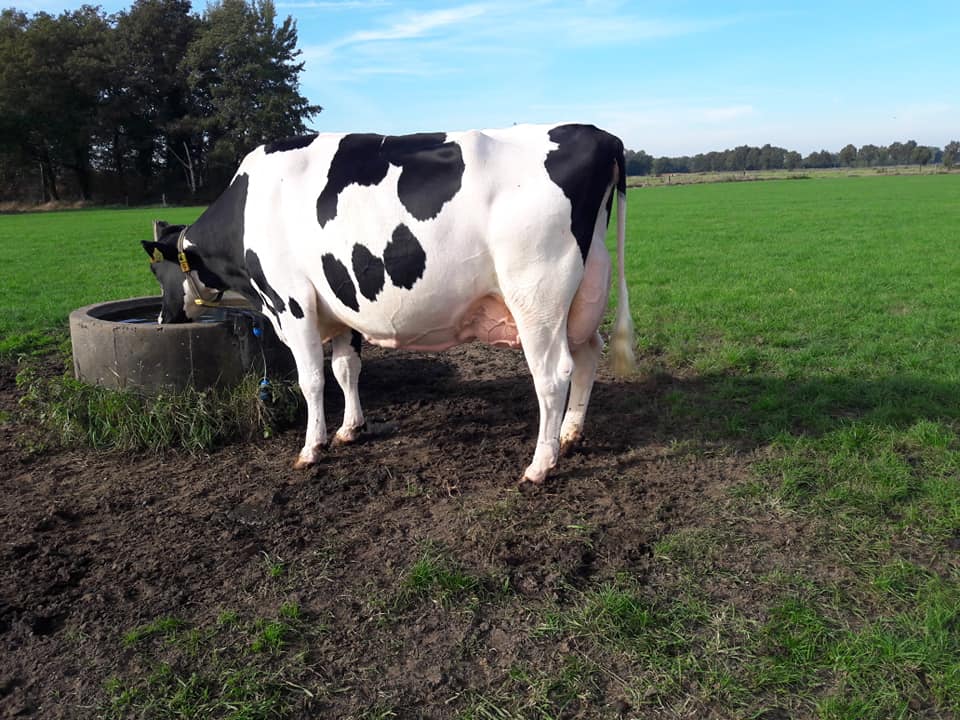 Holbra Chica EX-91-NL at the day of the classification!