DG Janna: +3218 GTPI & +1216 NM$ and flawless linear!!
The world is quickly getting used to animals ranking >+3100 GTPI, however animals over +3200 GTPI are still quite rare. DG Janna comes in that exclusive group and arrives at the number 2 place in Europe at +3218 GTPI. She combines her very highGTPI index with great numbers: +1216 NM$ / +2231kgM / +1.21 PTAT / 2.0% SCE. She is a Percival daughter from the family of Meier-Madows EL Jezebel EX-92-USA, the same family that brought Holstein Legend OMAN. Several family members from this branch of the family are in the AI Total Line up with buls like: DG Dr. No, DG El Completo & DG Just in Time being the absulte stars.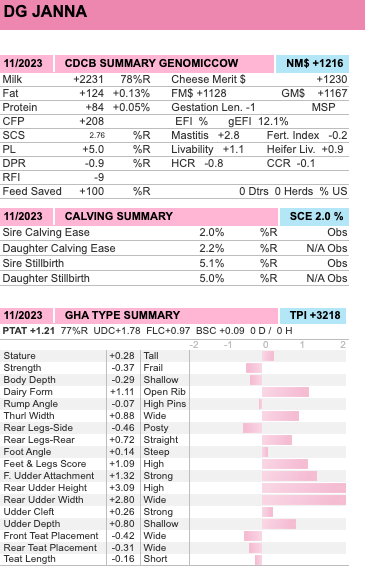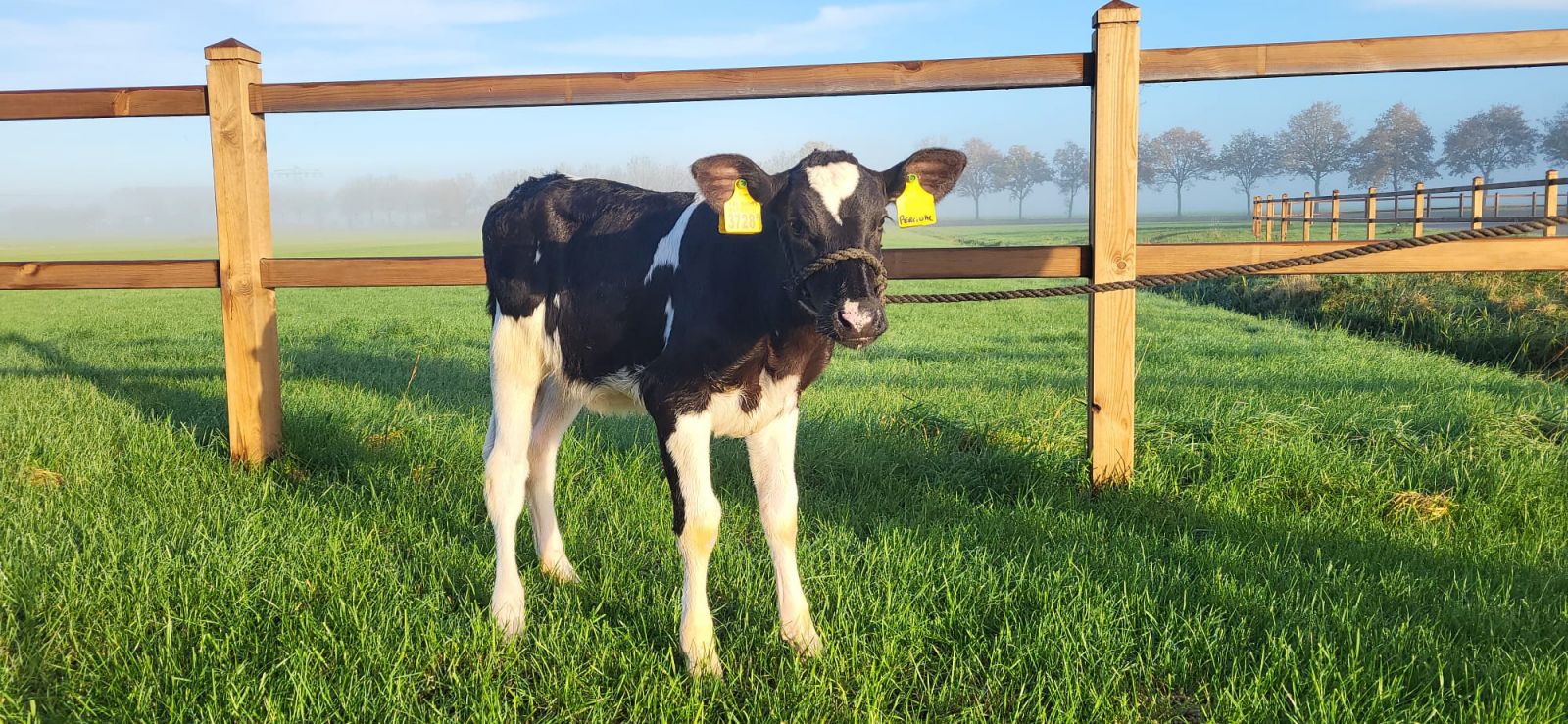 DG Janna
Percival x DG Jenny (s. Captain) x Paessens Jezebel VG-86-NL 2yr. (s. Redrock Klutch)
The #2 GTPI female in Europe!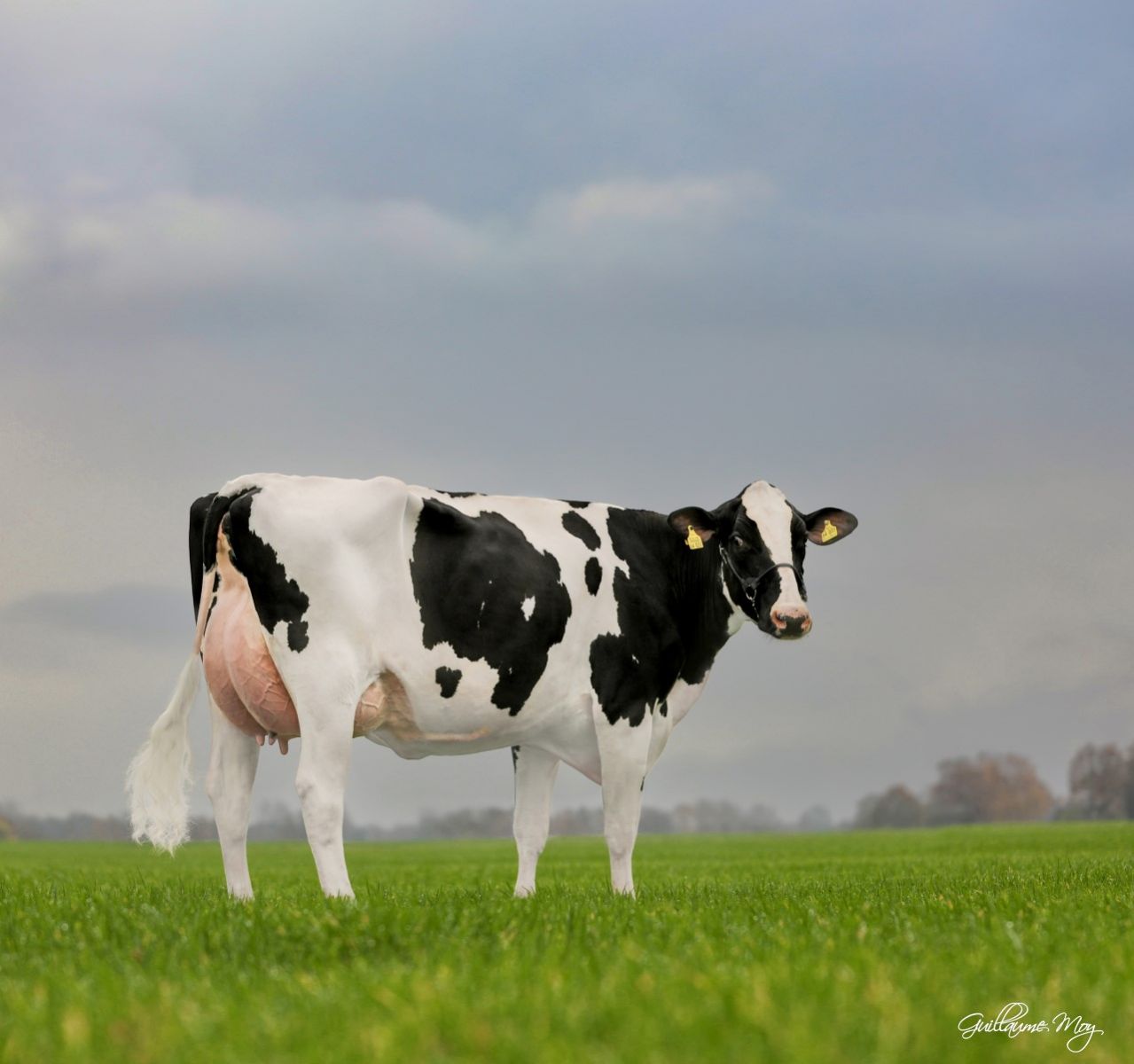 2nd dam: Paessens Jezebel VG-86-NL 2yr. (PEDIGREE)
Redrock x Simple-Dreams PH RUW Cookie (v. Kerrigan) x Simple-Dreams MD Candi AB-87-USA (s. Delta) x Miss Clark Clair EX-91-USA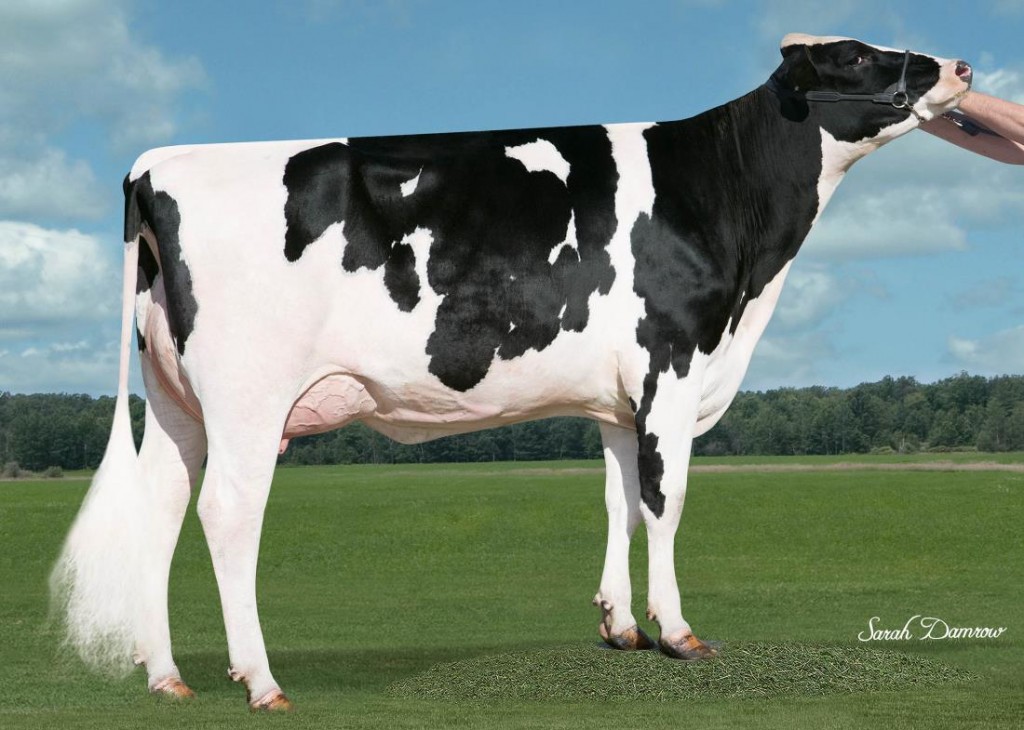 4th dam: Simple-Dreams MD Candi VG-89-USA